1 hour

Prices on request

Tour Guide

French, English

Refreshments on board and at the quayside

Boarding at the foot of the Eiffel Tower
Looking for a fun activity for your students?
Vedettes de Paris offers educational and fun activities on the Seine, which will delight younger children. Accompanied by a guide trained in working with young people, embark for a one-hour cruise aboard our boats. 
In order to suit all audiences, Vedettes de Paris offers two types of cruises specifically for children. The "Croisière des Ptits Loups", for kindergarten children (3 to 6 years old), is specially designed to capture the attention of younger children and give them a fun introduction to Paris and its monuments.
The "Croisière Buissonnière", for primary school children (from 6 to 11 years old), covers curriculum themes such as history, geography and civics. This excursion on the River Seine allows young students to learn while having fun. Teachers are given a companion educational package for this cruise, which will allow you to return to key points once you are back in the classroom.
Vedettes de Paris offers you an outdoor activity to do with younger children (only available with prior booking). A perfect opportunity to learn more about Paris and its monuments at any age!
For older children (secondary school, sixth form college), discover our themed cruises on subjects such as art (The Paris of the Impressionists) and the environment(Towards a more sustainable Seine) and take a closer look at themes discussed in class.
Snacks and picnics suitable for all ages are also available if you wish to have lunch on board! Please specify requirements when you book.
Highlights of this cruise
Discover the charms of our unique cruises on the Seine!

Guide on board
A guide specialising in the Impressionist movement will reveal the secrets behind some of the major works of art

Monuments
Discover the works and what inspired them during a unique experience on the Seine!

Onboard bar
Take the opportunity of having lunch on board during this boat trip!
Light refreshments are available with carefully selected products for a gourmet break!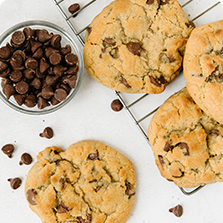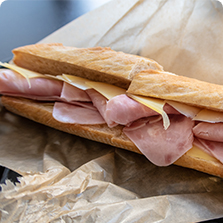 Discover the French capital's finest monuments during a cruise on the Seine with Vedettes de Paris.

*This route may be modified if Seine water levels rise during flood times.
The most beautiful moments on the Seine can be shared in photos!
Organising my group cruise
Our team is at your disposal to meet your requirements!