You love Paris and would like to promote the capital, its famous monuments and art museums? Do you enjoy sailing, boats and the Seine?
Then join Vedettes de Paris! Our enthusiastic, multicultural and friendly team is waiting to welcome you!
With Vedettes de Paris you can contribute to creating unique and authentic experiences in Paris, the world's leading tourist destination, in a dream setting by the river at the foot of the Eiffel Tower.
Sociability
Offer our customers services tailored to their expectations, in line with our dedication to giving them a warm welcome and making them feel at home.
Charm
Enjoy the charm of the most beautiful view in the world's most beautiful city in an exceptional setting by the Seine, at the foot of the Eiffel Tower.
Enthusiasm
A tightly-knit organisation with a strong commitment from all our employees, who truly love their work and cultivate "the pleasure of pleasing others".
In accordance with legislation introduced in 2018 on the freedom to choose one's professional future and a subsequent decree aimed at eliminating the pay gap between women and men, Vedettes de Paris publishes its Gender Equality Index.
The Gender Equality in Employment Index is a score out of 100, based on 5 indicators:
The gender pay gap (rated out of 40 points).
The gap in annual pay increases (20 points).
The gap in promotions (15 points).
Pay increases on return from maternity leave (15 points).
The presence of women among the company's highest earners (10 points).
As of February 1, 2021, the Vedettes de Paris index was 88 points out of 100. We work every day to improve this score. For more information, do not hesitate to contact us.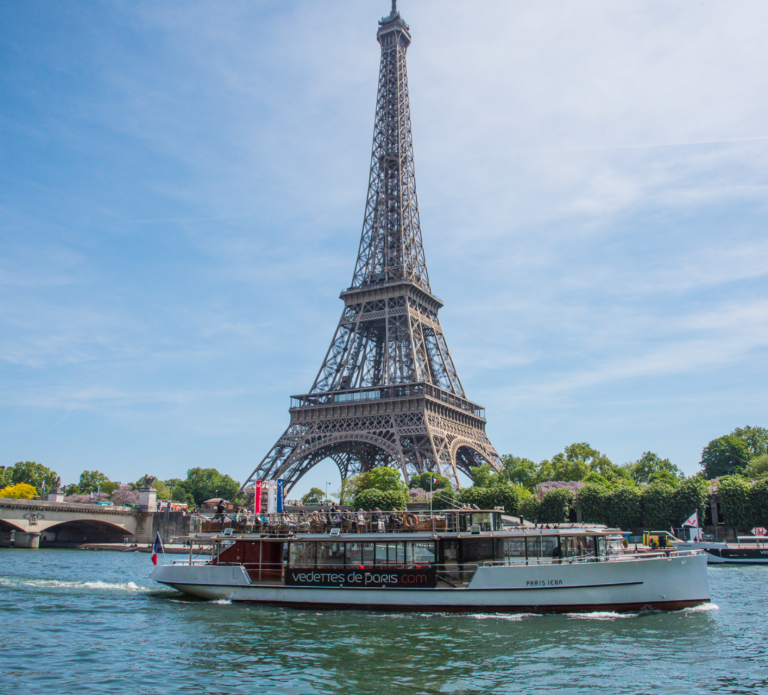 My passion? Supporting our ticket office teams in welcoming international customers.
My favourite thing about Vedettes de Paris is human contact! To be able to interact with customers
Find our all the jobs avalaible at Vedettes de Paris
Vedettes de Paris, one of the leading cruise operators on the River Seine in Paris, is looking for a versatile Ticket Clerk to join its crew. Join a dynamic team in a superb location at the foot of the Eiffel Tower and become part of a dream experience!
Responsabilities
Reporting to the assistant operational ticket office manager and ticket office administrators, the Ticket Clerk has the following duties*:
In charge of customer reception.
After informing customers about our sightseeing cruises, process sales of our cruise tickets and payments.
As a member of the ticket office staff, interact with French and international customers.
Be proactive: anticipate customer's requests and make recommendations suited to their requirements.
Duties include checking passengers' tickets at the boarding point.
*This list of tasks is non-exhaustive and may be subject to change.
Qualities and skills required
Sense of hospitality and service
Energy, attention to detail, autonomy and a proactive approach
Smart appearance
Crisis management and self-control
Confident manner
Ability to work on your feet and outdoors
Thorough knowledge of the till software
Specific working conditions 
Work at weekends and public holidays possible according to roster
Variable schedules relating to site opening 
Annual leave to be taken outside peak periods
Place of work at the Port de Suffren or elsewhere in Paris as required by the company
Dress code consistent with the position held within the company; a smart appearance and wearing the badge are mandatory.
Benefits 
Employees who have acquired three months of seniority benefit from the profit-sharing agreement
Meal vouchers
Defrayal of 50% of the cost of travel pass
Supplementary health insurance scheme
Free admissions and discounts on our services subject to conditions
Rest area
Personal development plan
You think you are the right person for the job ?
Send us your application. 
You want to apply for another job, not mentioned here. Select "Other" and tell us more about your project !